Anoka Water Softener Installation
Struggling with hard water? Call 763-422-1721 for fast and reliable water softener installation in Anoka, MN.
Hard water can make doing simple chores seem like a major inconvenience. This is because hard water contains a number of minerals (calcium, iron, magnesium, etc.) that prove harsh on our skin, hair, dishware, clothes, and plumbing lines.
Fortunately, you can combat hard water by installing a whole-home water softener. This system filters minerals before they reach your faucets, so you only receive clean water for drinking and washing.
Superior Heating, Air Conditioning & Electrical, Inc. provides professional water softener installation for Anoka, MN residents. Our goal is to provide our customers with top-notch service at the best value.
Upfront pricing
Honest advice
Quality workmanship
Total peace of mind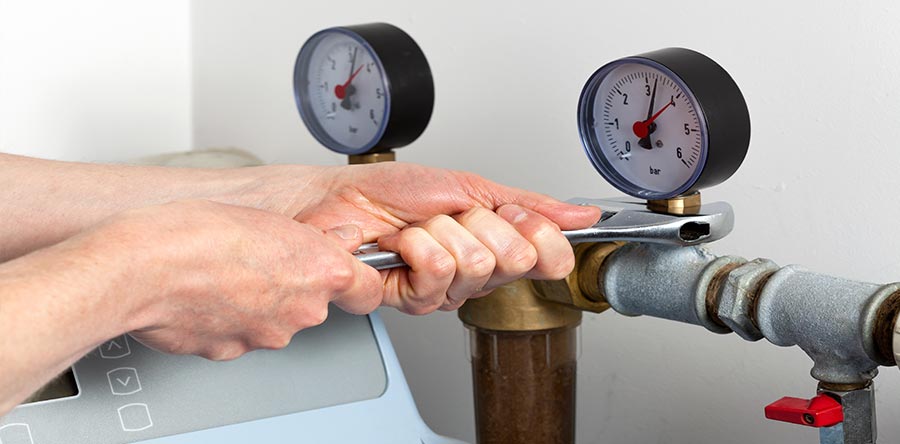 Water Softener Benefits
While hard water is not dangerous to your health, it is a daily bother.
When you install a new water softener, you will notice the results immediately:
Hair and skin feel softer and smoother
No more itchy, dry, flaky skin
Drinking water tastes fresher and cleaner
Clothes look brighter out of the laundry
Plumbing lines don't corrode as quickly
No more soap scum on glassware and shower walls
Appliances like coffee makers and dishwashers last longer
What to Expect from Us
Our 24/7 phone line means you will always be greeted by live help whenever you call. A friendly dispatcher will schedule a service visit at a time most convenient for you. When your Superior plumber arrives, we will assess your water quality situation and determine the right-sized water softener system that meets your household's demands.
We provide you with as much information as possible so you know exactly what to expect from the job. This means you receive straightforward pricing, and job details are discussed with you upfront. We never start any work on your plumbing system without your approval.
Call now at 763-422-1721 to learn more about your water softener options.