Anoka Tankless Water Heater Services
Efficient tankless water heater installations for Anoka homeowners.
Are you looking to replace your old tanked water heater and curious about tankless systems? We're glad you're here, because there is a lot to say about the benefits of tankless water heaters.
Tankless units connect directly to your plumbing and use a series of high-efficiency heating elements to heat the water as it passes through the system. This eliminates the need for a bulky tank.
Tankless water heaters are energy efficient, space efficient, and they give you unlimited hot water whenever you need it.
At Superior Heating, Air Conditioning & Electrical, Inc.get questions every day from Anoka customers wondering if they should install a tankless water heater. The answer: it depends.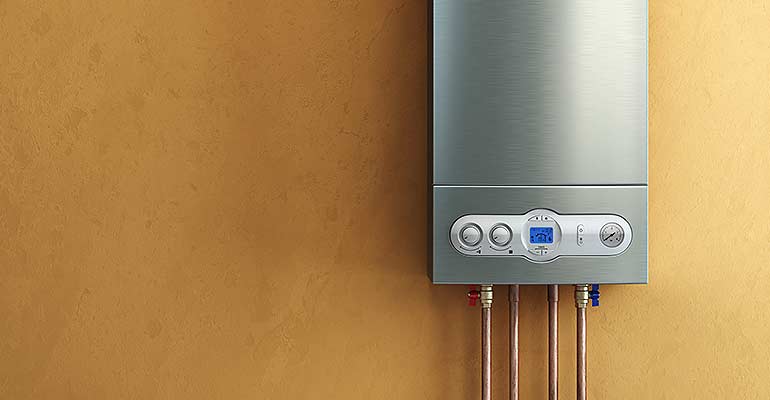 Who Benefits Most From Tankless Units?
While tankless water heaters can be installed in any home, it does not necessarily mean every home will reap great benefits from it.
In general, larger households (four or more people) benefit the most from tankless units.
The late risers in the family won't be left with cold showers.
Different family members can use hot water simultaneously without one person losing the hot water, e.g., someone can take a shower while another does the laundry.
You can start to see savings in your energy bill over time, with some households saving hundreds of dollars every year.
Tankless water heaters cost more upfront than tanked units. But if budget is not a concern and you are looking to maximize hot water use for your busy family, we recommend going tankless.
Finding the Right Tankless Water Heater
At Superior Heating, Air Conditioning & Electrical, Inc., we can help you choose the best tankless water heater for your home. We'll take into account your hot water demands and whether you need an electric or gas unit. We work with the top brands in the industry and service a full range of makes and models.
Call 763-422-1721 for accurate tankless water heater installation in Anoka.