Anoka Burst Pipe Repair Services
Fast burst pipe repair services in Anoka.
Burst pipes are a major problem in Anoka, MN particularly in the winter when freezing temperatures can cause your pipes to break open. Luckily, you have a reliable team on your side to handle all of your burst and frozen pipe repair needs. Superior Heating, Air Conditioning & Electrical, Inc. has nearly three decades of local expertise and is available 24 hours a day, 7 days a week for your peace of mind.
Don't miss out on savings – just download our coupons and be sure to mention them when you call for service.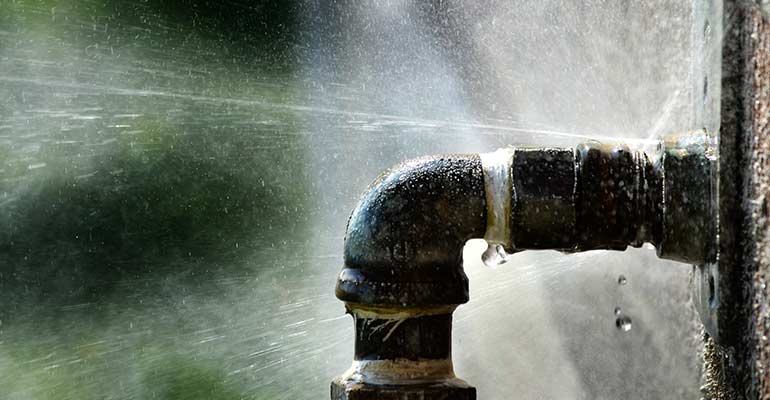 What to Do If You Have a Burst Pipe
If you have a burst pipe on your hands, it's important to act quickly to minimize the damage to your home and belongings. Follow these steps:
Shut off your home's water main valve immediately.
Turn off your electricity in the area of the home where the burst pipe has occurred.
Call a licensed plumber.
Remove water to prevent mold and mildew.
If it is very cold, let the water drip from your faucet to prevent freezing.
If you're experiencing a burst pipe, don't panic. Call Superior Heating, Air Conditioning & Electrical, Inc. for immediate burst pipe repair and keep repairs to a minimum.
How to Prevent Frozen Pipes
In the Twin Cities, freezing temperatures are normal in the winter, but frozen pipes don't have to be a regular occurance. By following a few simple steps, you can prevent burst pipes from occurring.
Turn off the main water shut-off valve – Make sure the shut-off valve located outside your home is off before winter sets in, and make sure the drain is opened up so that the water runs backwards and doesn't freeze.
Insulate your pipes – Make sure your pipes are covered in foam insulation to keep your pipes indoors from freezing.
Open kitchen sink cabinet doors – On particularly cold days in the winter keep the kitchen sink cabinet doors open. This allows heat from inside the house to warm the pipes underneath your sink.
Turn on sink to allow slow drip – Another trick to prevent burst pipes in the winter is to allow at least one sink to slowly drip in order to discourage any freezing.
The last thing anyone wants is to deal with a burst pipe, but if you are experiencing one, make sure to call a licensed professional plumber to provide a fast, accurate solution.
Got a burst pipe? Don't panic – call 763-422-1721 for immediate burst and frozen pipe repair service.