Anoka Hydrojetting Services
Looking for high-pressure drain cleaning services in Anoka, MN? Call 763-422-1721 to schedule your next hydrojetting service.
A drain clog can seem like a minor issue. But if the problem persists, there may be a larger problem farther in the sewer line. In some cases, your line may be blocked by excessive grease, sludge, corrosion, or other buildup. If this is the case you will need more than regular drain cleaning; you'll need hydrojetting.
Not every plumbing company offers hydrojetting services. But Superior Heating, Air Conditioning & Electrical, Inc. is committed to serving our customers in every way possible. We have the technology and skills to carry out effective pressure drain cleaning.
Our customers enjoy:
Upfront pricing
Honest advice
Fast turnarounds
Total peace of mind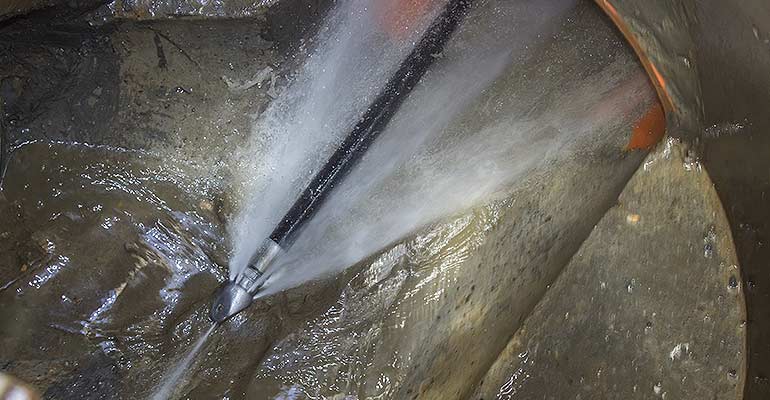 Hydrojetting Benefits
More than just heavy-duty drain cleaning, hydrojetting services offer several benefits to your overall plumbing system:
Prevents you from having to replace corroded piping
Keeps your plumbing lines healthier for longer
Ensures your water pressure is not unexpectedly interrupted
Completely eliminates years of buildup stubbornly clinging to pipe walls
What to Expect from Us
When you call our office, you will always be greeted by live help. A friendly professional will listen to your needs and dispatch an expert to your door at a time most convenient for you. Once at your home, we will inspect the drain problem and determine its source. If hydrojetting is necessary, we will discuss full job details with you; we never begin any work without your approval.
Call 763-422-1721 today to find out if hydrojetting is right for your Anoka, MN home!