HVAC Techs in Anoka Share Helpful Information About HVAC Installation
Buying a new HVAC unit can be overwhelming. It's a major purchase that you'll use almost constantly. Those factors alone can make it feel stressful. Add to that the many complex decisions along the way, and it can be a very trying process. One thing that can make the process easier is knowing the right size unit to buy.
It's important to get the right size, as a unit that's too big will waste money and energy. In contrast, a unit that's too small will not adequately heat and cool your home. To help with this part of your next HVAC installation, here are some tips for finding the right size HVAC unit.
Using Your Home's Size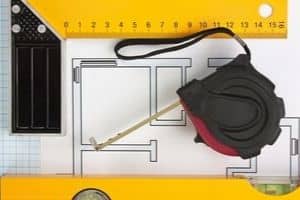 The best place to start is usually the square footage of your home. While this is not the only factor to consider when determining what size unit you need, it will give you a good approximation and a good baseline.
Using your home's square footage, you can get an estimate of the BTUs, British Thermal Units, needed to properly heat and cool your home.
For example, a home that is 700-1000 square feet needs around 18,000 BTUs; a home that is 1,500-2000 square feet usually needs around 30,000 BTUs, and a home that's 2,100-2,500 square feet needs around 34,000 BTUs. Determining the recommended number of BTUs for your home's square footage will help to guide you towards the HVAC capacity that you need.
The Basics of BTUs
HVAC capacity is measured in BTUs or British Thermal Unit. One BTU represents the amount of energy needed to raise one pound of water one degree Fahrenheit at sea level.
When talking about your HVAC unit, BTU capacity refers to how many BTUs per hour the unit can add or remove from the air.
For heating, this refers to heat output, and for air conditioning, it refers to the energy needed to remove heat from the air. So, when talking about HVAC size, what you're talking about is the BTUs needed to keep your home comfortable.
Why it's Helpful to Talk to a Professional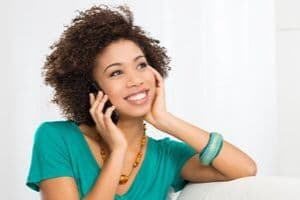 While square footage works as a guideline for determining HVAC size, it's one of a few factors that need to be considered including ductwork, insulation and the number of doors and windows in your home.
This is not an easy calculation to make, but it's an important one to get right. As a result, while it's helpful to be informed about the process, it's still important to consult with a professional.
For a project of this magnitude, you want to make sure that you get the right HVAC unit and that it's installed correctly. Play it safe and rely on a trusted professional.
Call A Local Pro for Help
Superior Heating, Air Conditioning & Electrical, Inc. provides 24/7 HVAC services for the Anoka Community. A father-son business with over 22 years of experience, the Superior team has the experience and training needed to meet all of its customers' needs, no matter how big or small. Whatever the indoor climate issue, Superior Heating, Air Conditioning & Electrical, Inc. is available to provide a long-term solution, the first time.